I've missed the last 3 Tuesdays b/c I've been doing the road warrior travel thing for work.
Don't worry, you don't have to be a crafter to participate!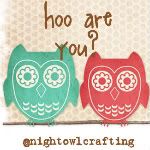 Let's get crack-a-lackin with these week's questions:
1. What are some of your favorite summer activities?
I'll be honest here - in the summer, my main goal is to hide from the heat.
That means going to the movies where the AC is set to "freeze", enjoying ice cream and popsicles,
and well - staying inside.
Not very inspiring huh?
It's the reality of life in Texas in June-July-August.
We're on week 2 of 100+ degree days...
oh, look - a cold front. It'll only be 97 next Monday
2. What is your favorite flower?
I love stargazer lilies. They smell soooo pretty.
I confess that I also love roses.
As evidenced by the fact that my BF will surprise me with them
on occassions like my birthday and Valentines day.
doncha love my fireplace screen?? It just screams "TEXAS" doesn't it?
I digress.
3. What is your favorite meal of the day?
All of them.
I tried to think of a more clever answer, but that's the reality.
4. How much time do you spend on the computer each day?
Too much.
Seriously - way too much.
An average of 9 hours for work (sometimes more).
Maybe 2-3 more for fun - that's split between my current obsession with Sims3, my photos, and doing some volunteer work for
DFW Pug Rescue
.
PSA: anyone want to adopt a pug?
We have some wonderful babies in rescue right now - ready for their forever home!!
I have a small herd of pugs
Jessie - she's 6 now, and the sweetest girl.
She's an OCD licker and a bit of a worry wart.
She's definitely my girl - she doesn't let me out of her sight.
Angel is my old lady - she's now 13ish, and was my first rescue from
DFW Pug Rescue
Angel is blind, and has heart failure to boot.
She's doing ok despite her health conditions, but I know she won't be with us forever.
Oh, and she's the alpha dog of the pack. A benevolent soul!
Then there's Bello. He's 5, and he was my 2nd rescue from
DFW Pug Rescue
.
He's got one heck of a smile!
Bello is a very silly dog, and loves to make people laugh.
He's also a very sweet boy, who loves to get (and give!) kisses.
But he's a poop eater, so you probably won't want him to give you many kisses.
You're welcome.
And last, but certainly not least, there's Audrey, or Dre as we call her.
She's 5, and a retired beauty queen.
And yes, she knows she's pretty. Little snot.
She cuddles and give kisses on her terms only.
I like to torment her by holding her still and giving her lots of kisses.
She turns her face away from me and pulls away.
It cracks me up!
The puglets brighten my day in so many ways.
They make me laugh, sometimes they make me cry.
And then they start snoring in the middle of a conference call.
Or better yet, barking at a bird/the garbage truck/mailman outside.
And so it goes.
I remind myself each morning...
It's a new day!!