It's another Tuesday - already!!!!
Time is flying by, and the kids are headed back to school soon.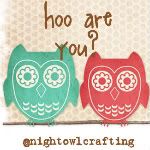 Here are this week's questions:
1. What is your favorite flavor?
Gah - this is a tough one. I love sweet, sour, and salty!!
If I have to choose, I'd say garlic.
I can't cook without my garlic.
2. What was or is your favorite subject in school?
In high school the class I enjoyed the most was acting.
Unfortunately I didn't discover this until my junior year,
and it conflicted with the timeslot for a required course my senior year.
In college my favorite class was sailing.
Yes, you read that right - I got college credit for sailing around a lake 2 days a week.
The tests were just killer (NOT!)
Two other college courses I enjoyed:
Theater (watching plays, not acting in them), and Oceanography.
3. What are some of your hobbies?
I do craft, although I haven't done much lately.
And I enjoy cooking.
4. Do you prefer fruits or vegetables?
Fruits, for sure!
Cantalopes and bananas are my favorites.
5. What color of eyes do you have?
Ho-hum hazel