Yep - it's that time again!!!!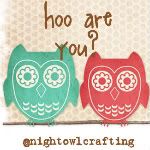 1. Do you prefer to write in cursive or print?
My handwriting is like spanglish - a mix of cursive and print. My signature - while a font - is pretty indicative of what my handwriting looks like. Just neater. And legible.
2. Do you prefer to shop online or go out and actually go to the stores?
Online.
There are some things I prefer to buy in person - clothes, shoes, etc.
Mostly I prefer to avoid the crowds, and price compare online.
Although I'm waiting for my first order from
Zappos
to be delivered today.
I ordered a pair of shoes to try out for my trip to Europe next year.
I'm hoping they aren't hideous in parson, and are very comfortable.
Don't worry. I'll keep you posted. Shoe watch 2010 in effect!
3. Would you prefer to go camping or stay in a motel?
hahaha hohoho hehehe
erm, hotel. no question about it.
I've been lucky to stay in some really nice hotels.
I couldn't get pictures, but please, click on the link and enjoy their slideshow.
We visited in winter, and the thing I remember the most was the heated tiles in the entryway and the bathroom. *divine*
I loved the cliffs and the ocean below. A beautiful vista to wake up to every morning.
Talk about beautiful surroundings!!!
So yeah, I'm spoiled by hotels.
4. Do your prefer going to the movies or staying home to watch one?
I prefer going to the theater.
But I hate paying the prices for a ticket,
so I will only see movies that I really, REALLY want to see in the theater.
Or movies that my boyf really, REALLY wants to see.
Like Inception.
The.Best.Movie.Ever.
Well maybe not ever, but it's way, way up there!!
5. Do you prefer a shower or a bath?
Nothing beats a hot bath for relaxing and taking away the stress of the day.
Sakura is my favorite
Followed by Avobath
And Blackberry
And Waving not Drowning
Okok, I love almost all of Lush's bath bombs.
During the winter especially, I'll take a shower in the morning, and a bath before bed at night.
There.
Now you know my little secret.
So, Hoo are you?
Enjoy your new day!