Yes, it's Tuesday, and you know what that means!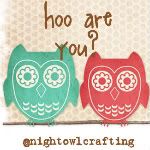 Here we go!
1. Have you ever broke a bone or anything on your body?
Knock on wood, throw some salt over my shoulder - no I haven't.
2. What is your favorite drink?
Bacardi and coke.
Followed closely by a good margarita on the rocks, no salt.
And a good sangria.
And you'd think by this answer I drink a lot.
I really don't.
I'm old,
and a weekend isn't enough time to recover from a hangover LOL
But when I do enjoy a frosty adult beverage - I really enjoy it!
3. When is your birthday! You don't have to tell the year you were born!
Oh sure. Just after I tell you I'm old, you ask about my birthday.
It's June 27th
Confession: I celebrate for the entire week, if not month.
Well why not??
And for the record, I turned 36 this year.
4. Do you have an allergies?
I'm allergic to wearing orange and blue at the same time.
(it's a college rivalry thing y'all - go Noles!)
Otherwise, just seasonal allergies that are notorious in Texas
5. What is one of your all time favorite movies?
This is a tough one - I have so many favorites!
Top Gun
Princess Bride
Toy Story (1 & 2)
Steel Magnolias (it's because of Weeza)
Grease (who doesn't love this one??)
Ok, I'll stop there.
So, Hoo Are You?
Play along, I dare ya!
Soooo thankful it's a new day!
~Allie