Yes, it's that time again. ALREADY!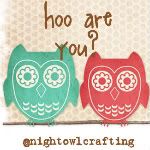 1. What is your favorite restaurant?
Uncle Julio's has jumped to the top of our list. Mainly because the service is awesome, the food is fresh (not frozen!), and quality is top notch.
2. What kind of music do you like?
I love old country and 90's country (George Strait, Reba, Waylon Jennings, Bellamy Brothers). These days I listen to more Pop (I guess that's what you call it!), and a variety. The Pulse is my station on Sirius. oh, and Glee. I love Glee.
3. What do you watch on TV?
Did I mention Glee already? just checking...
I love Burn Notice, great show that my BF and I can enjoy together. True Blood has me addicted to HBO now. The Closer is a favorite too. Anthony Bourdain tops my foodie shows. Oh, and I simply cannot forget Dhani Jones. hubba hubba hubba (I made the pic large so you can drool over him too. You're welcome. Go ahead, I'll wait).
Still looking? it's ok, I understand.
4. Do you enjoy reading and if so what kind of books do you read?
I *love* to read. Always have. I like fiction - light, fluffy reading. The stuff that doesn't require a lot of thought or concentration. I read to escape. I like anything from John Grisham to Charlaine Harris to JD Robb. A book has to grab my attention from the beginning, or I'll drop it like a hot pocket!
5. What is your favorite color?
Turquoise, lime green and orange. But never, EVER blue & orange together (it's against my FSU Seminole beliefs).